Garnet
Garnet is a noble and refined stone, a bit mystical. It changes color depending on the lighting – from black and brown to bright cherry. In Ukraine garnet jewelry was popular in the early 17th century, mainly in Central Ukraine and Prykarpattya. Among the exhibits of the museum collections, unfortunately, there are no samples of a real garnet necklace. In general, this is an undiscovered and forgotten tradition. And that's why we will talk about it.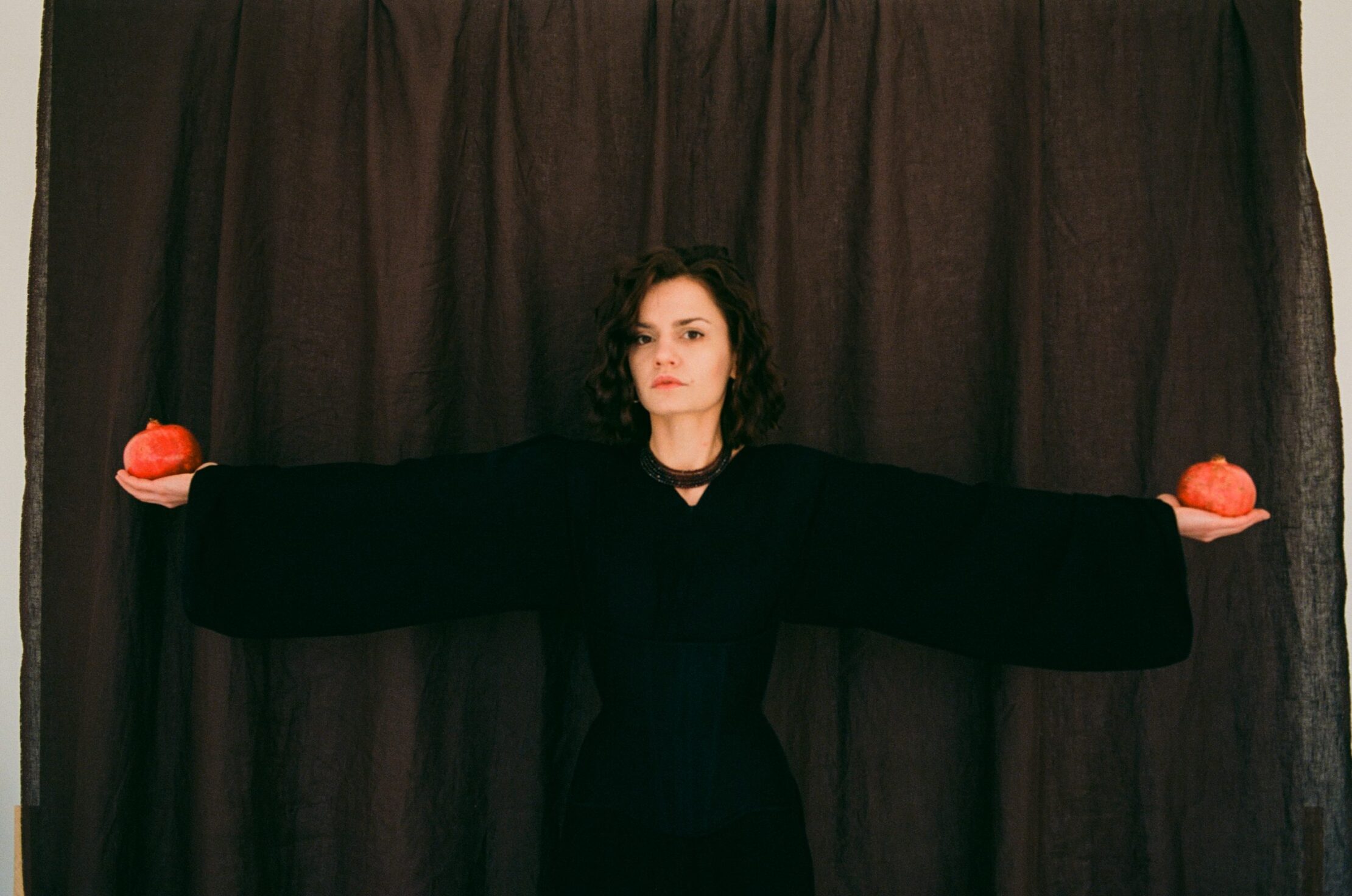 Nobles, daughters and wives of senior Cossack officers decorated their clothes with pearl and garnet necklaces. These stones, thanks to the play of light, colors and shades, changeable texture were best combined with their luxurious clothing – an expensive velvet, satin, brocade, damask almost always with large bright flowers, lined with shiny silk threads. The fashion for precious stones has spread from Cossack circles to burghers and wealthy peasants. However, not everyone could afford such a luxury. As it happened with pearls, a more affordable option became popular – manganese glass necklaces, which had similar color and shiny smooth surface.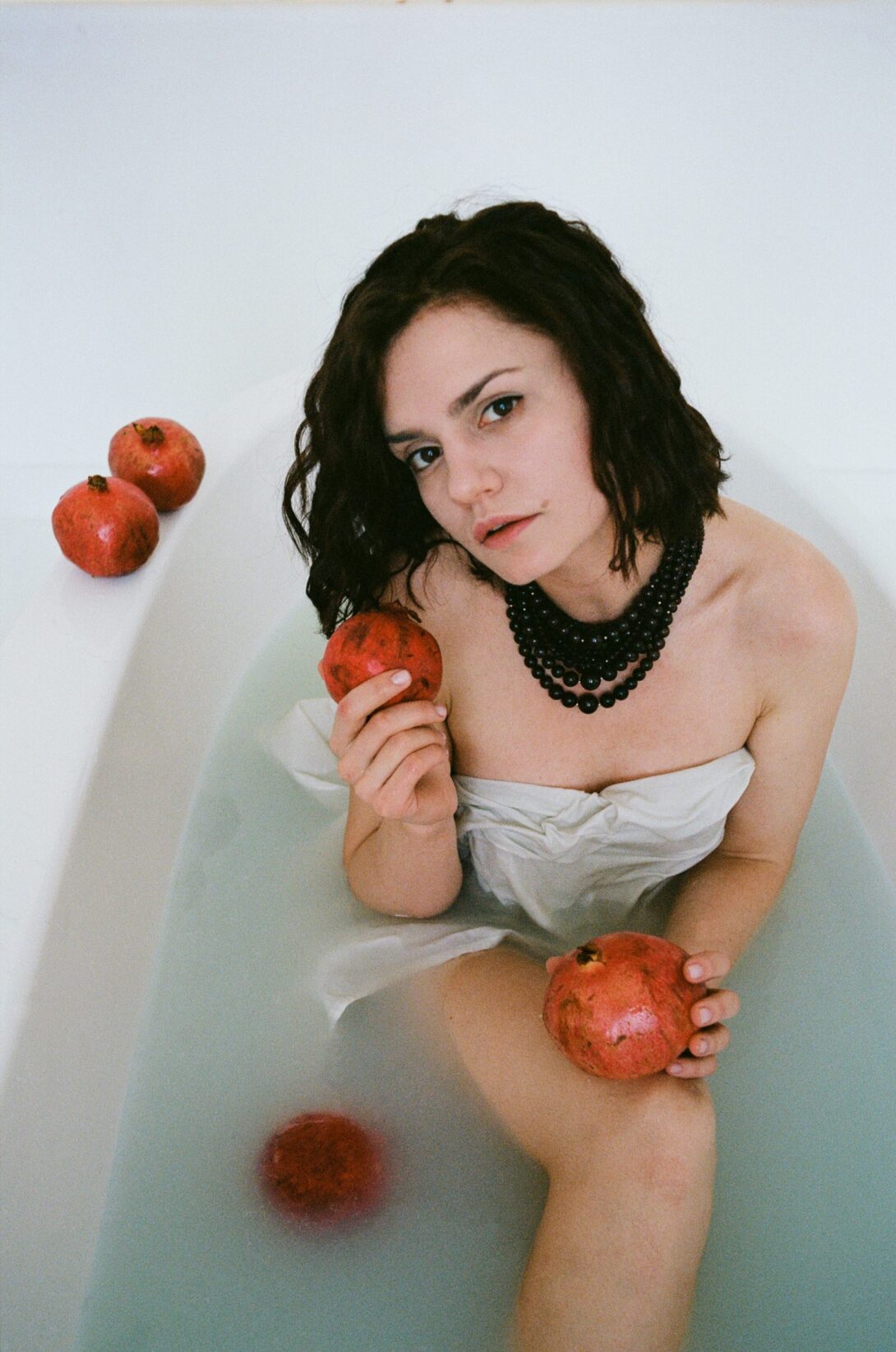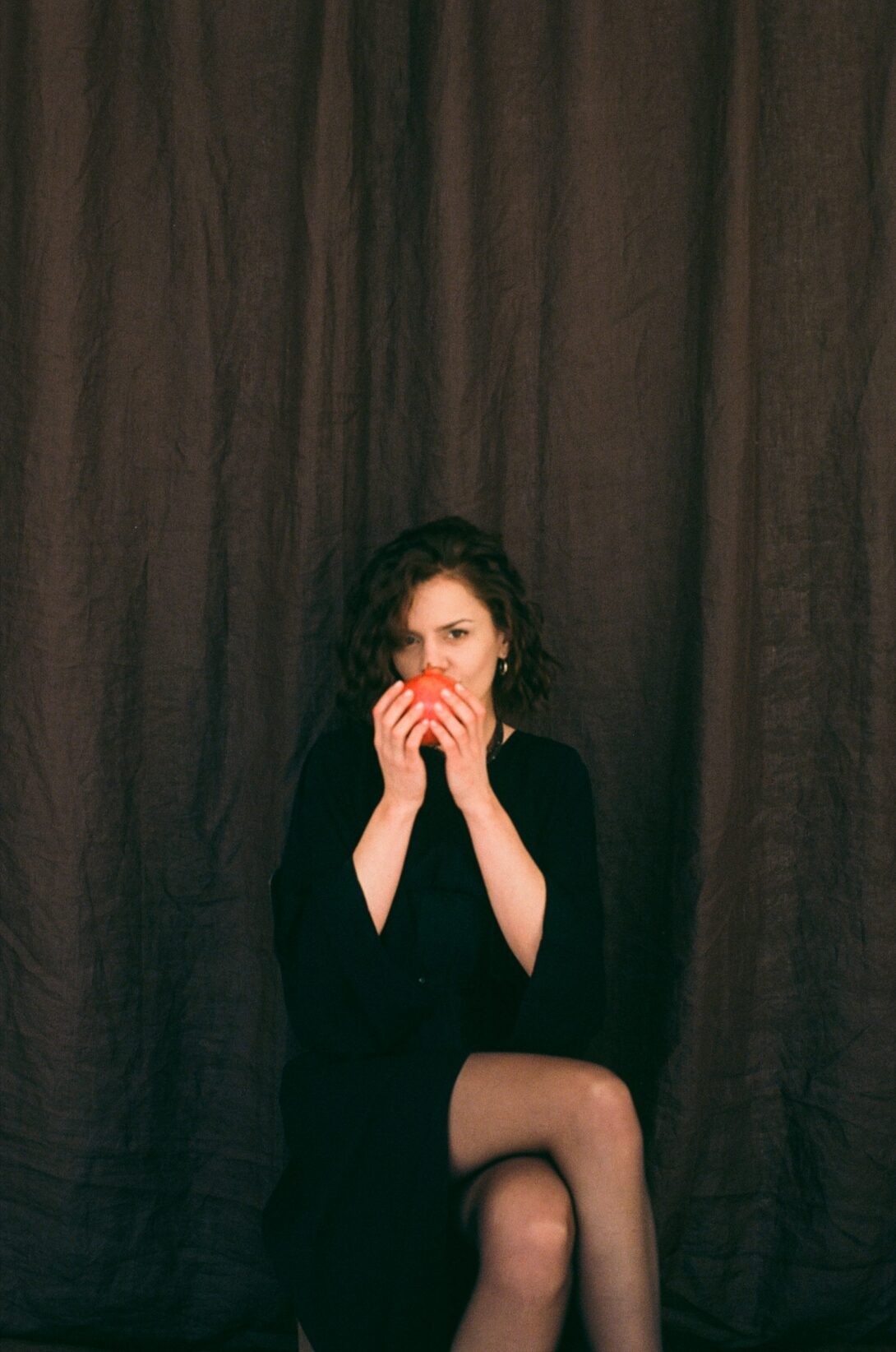 We would like to emphasize the noble and luxurious side of traditional jewelry with the GARNET collection. To break the stereotype that traditional jewelry is just something exclusively rural. This is all our history, which can now be touched.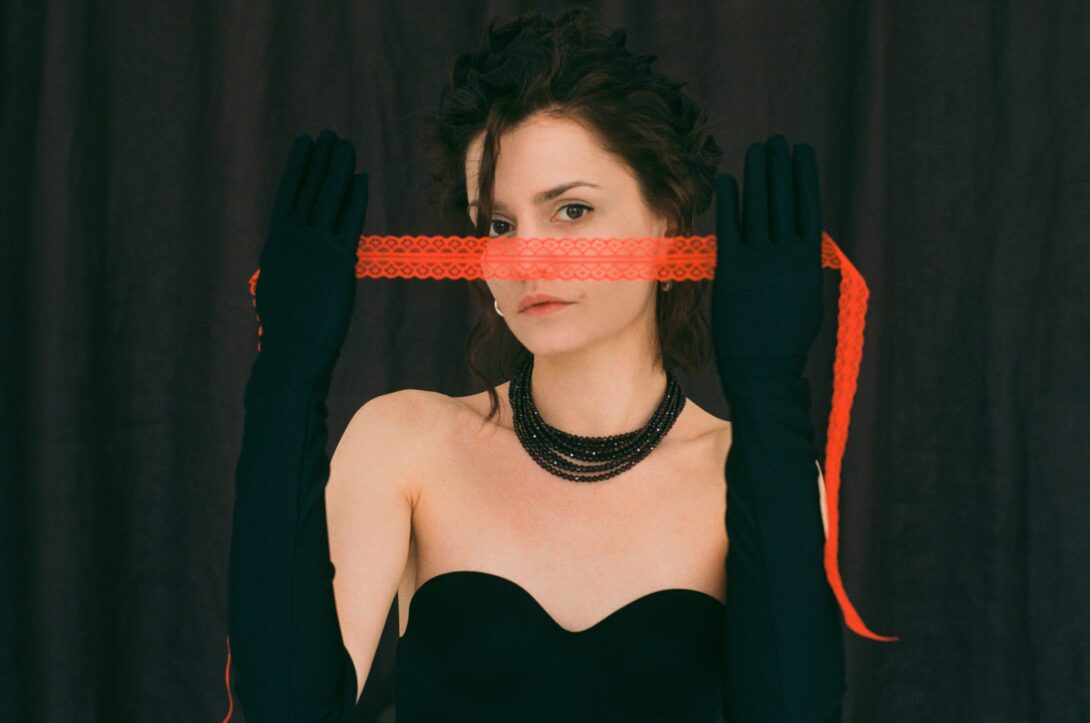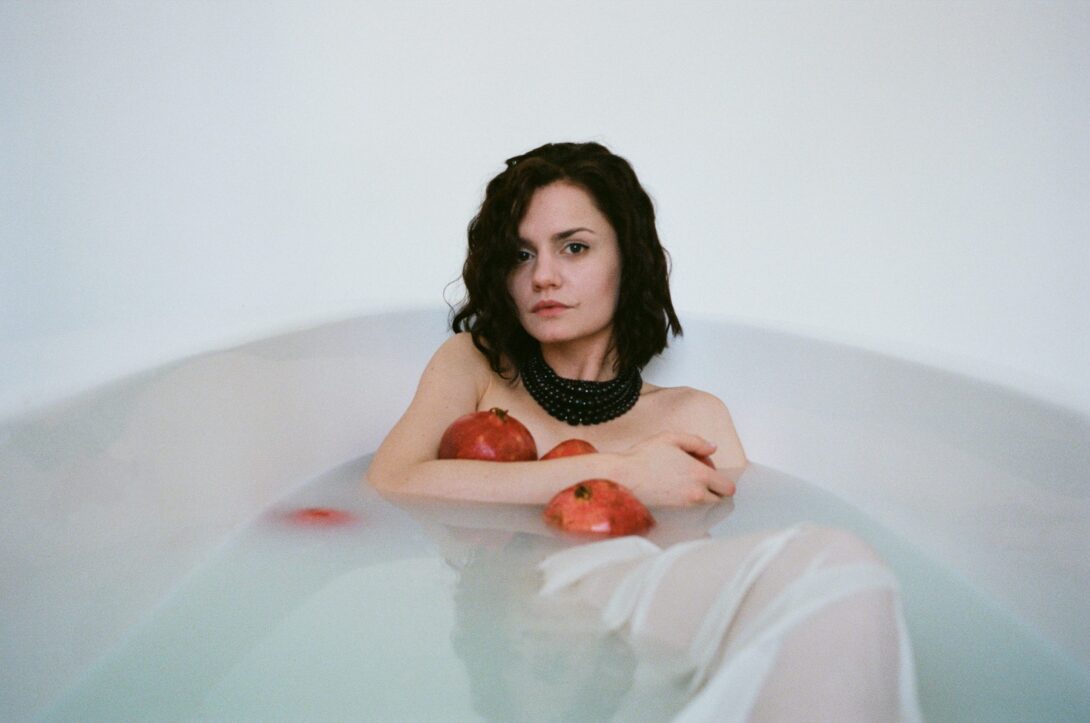 The presentation of the collection was inspired by the berry itself, from which the stone got its name. And also by brilliant Parajanov and the aesthetics of his movie "The color of Pomegranates". It has minimum colors: black, white and red. And they are all present in a juicy pomegranate, if you cut it.
Photos: Olena Karpuk