Interesting facts about dukach
If the necklace was considered to be the basis of jewelry complex, then the "dukach" was the central figure in it.
Word "dukach" comes from the name of Western European gold coins – "dukat". There were also such names as "lychman", "yangus".
Dukach itself is an image coin with additional decoration, which was called "bow". And the "bow" was decorated with glass or jewelry stones.
There are three main types of dukach with bow: "woven", "horned", and "veremivsky".
Dukach was more widespread on the Left part on Ukraine, mainly in Poltava and Chernigiv regions.
Dukach can be worn on the ribbon, lace, chain or string of necklace.
The dukach bow came to ukrainian jewelry from Cossack`s medals and awards.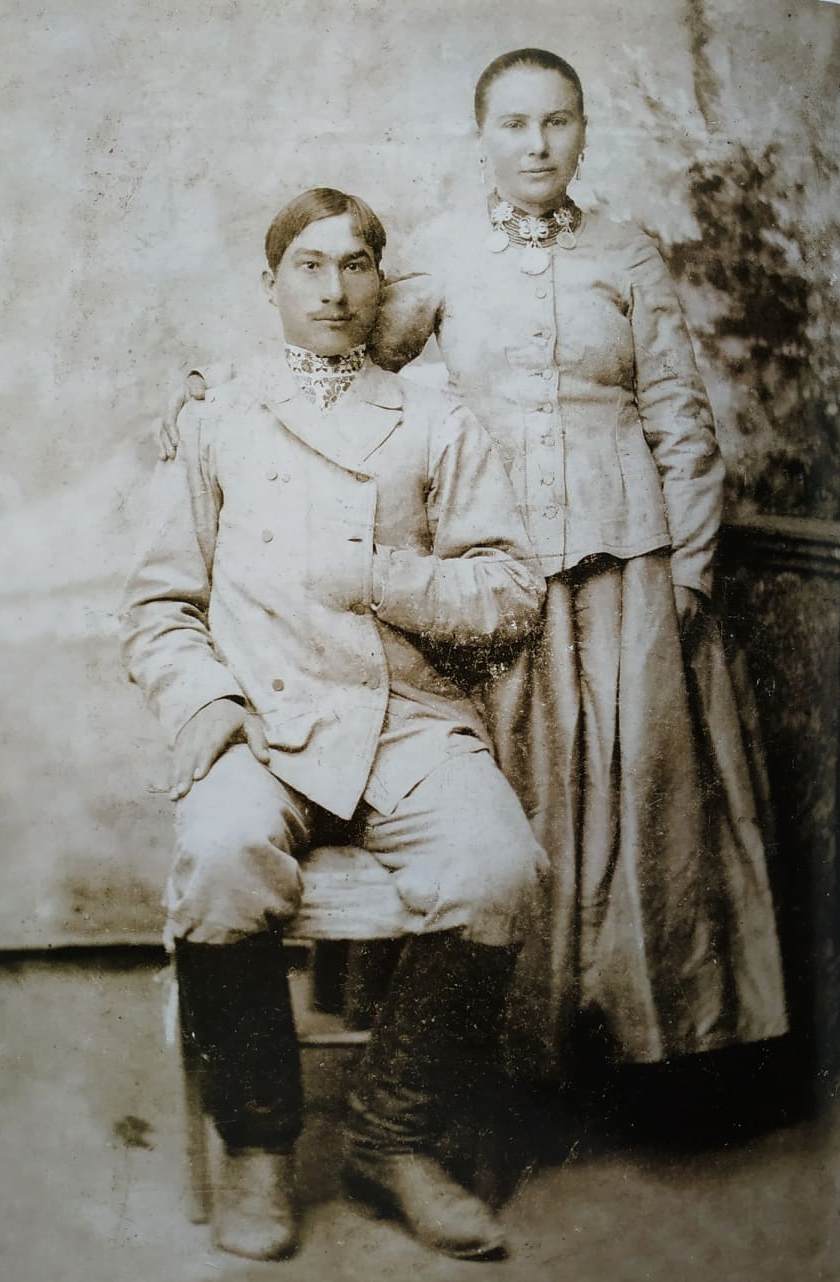 Photo from Poltava region, "Ukrainian jewelry. Album" Samkov. О.М., Lepsky V.V.
It is an exceptional case, when a woman has 3 dukaches on at the same time.